SWING ---bookshelf speaker with a top tweeter
Time:2017-09-01 Source:Wenje audio-visual equipment Co. Ltd. Browsing times:1478
NSR Background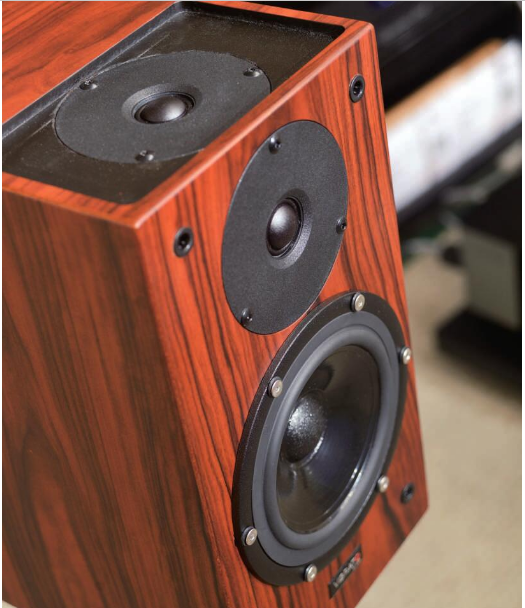 NSR short for "Natural Sound Research" Be proud of to describe what the brand is keen on and pursuing in sonic research and reproduction realism. The brand creator Kevin Wu, often known as Brother Feng, has been very good at promoting and selling world-class audio brands in Southern China. He is also known as a fanatic audiophile with lots of professional acoustics knowledge.

Talking about the brand NSR, it had been put on the table six years ago. With a great vision in mind, several experienced audiophiles and friends who endeavored to design and manufacture the best audio equipment in China founded the brand NSR. Over the years, the technology and know-how of NSR have reached the extreme. But its mission has never been changed: that is to deliver the most natural, authentic sound to the listeners brought by hi-tech and user-friendly designs. For that end, the NSR engineers and audio experts devoted some 1500 days to designing, manufacturing, and testing different audio components. And now from the NSR's strenuous effort came perhaps the finest, most-accomplished audio components all over the globe from music source, decoder, preamplifier, power amplifier to the loudspeaker.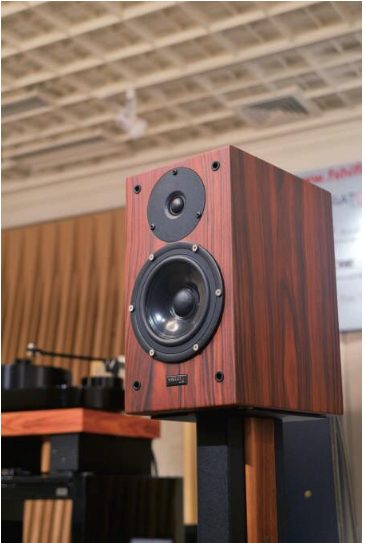 PROFILE OF SWING
The Swing Bookshelf Speaker by NSR embodies the sum of the brand's knowledge and loudspeaker design skills. Years of design and manufacturing experience have enabled us to carve out our first speaker model---Swing combining world-class techniques and uncompromising craftsmanship. It incorporates several significant technical and designing advancements that set it apart:

--- 2-way and three drivers design

--- One 6.5 inches midrange and bass unit; two 0.6 inches tweeters

--- Exclusive Double-Port Design (200-10kHz;<±9 degree);

--- Exclusive Top-mounted tweeter

NSR Swing features a tweeter on the top in the quest for a more extensive soundstage and richer overtone. The result is a remarkable loudspeaker system that faithfully reveals the natural power and appeal of music and effortlessly brings the musical details that generally remain hidden with the recordings.

--- Fanatical Attention to the Quality and Detail

All of Swing's units and components are meticulously selected and hand-matched up to a ruthless standard, and the left-and-right difference is less than 0.5dB.

--- Superior Raw Wood Finish

NSR Swing's truly high-end quality is also evident in its impeccable finish with premium raw wood material worthy of a place on your shortlist at its price level---and higher.
--- Smooth sound
Digital data streaming eventually became a robust musical art.
Playing this music through Swing shelf speakers is especially noticeable in human voices. For example, when playing music from the classic Hong Kong band Beyond, most (if not all) speakers are not pure or transparent enough. But when using Swing, the sound is, apparent and there are hardly any subtle traces. Even at its climax, the music is as soft as dove chocolate.
--- Excellent sound field
When talking about the sound field, I don't just mean that people always define the elements of the soundtrack, that is, the width and depth of the sound, but also the ignored height. OK, the Swing Model will remind you of the height of the music. Just like on a concert stage, the band is in the center and sounds the same or higher than your ears. You can still feel that way even if you stand up. Amazing
--- Extensive highs
Swing's high frequency reaches 30Hz, which is beyond the human hearing range. The result is that the Swing model sounds soft, airy, or spacious enough.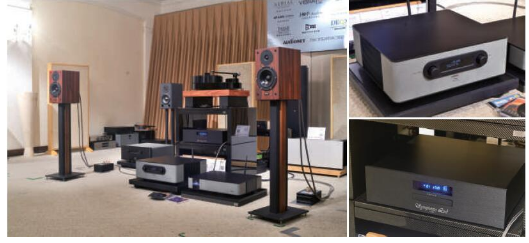 Summary
To sum it up, if you are looking for a neutral, warm and soft sound, then NSR Swing is there for you and ready to bring you the most full-bodied sound you may ever hear. I'm sure what the Swing is capable of is worth its price RMB 6990 or even more than that.